P. moranensis. Stalked glands on the leaf surface. Note a single cell structure of the stalk that supports the glands at the tip. The glands are responsible for mucilage secretions. .... Nikon F3, Zuiko Micro 20mm F3.5 + Bellows, Kodachrome-64.

(at F5.6 and F8 below) --

Click photo for photo shoot scenes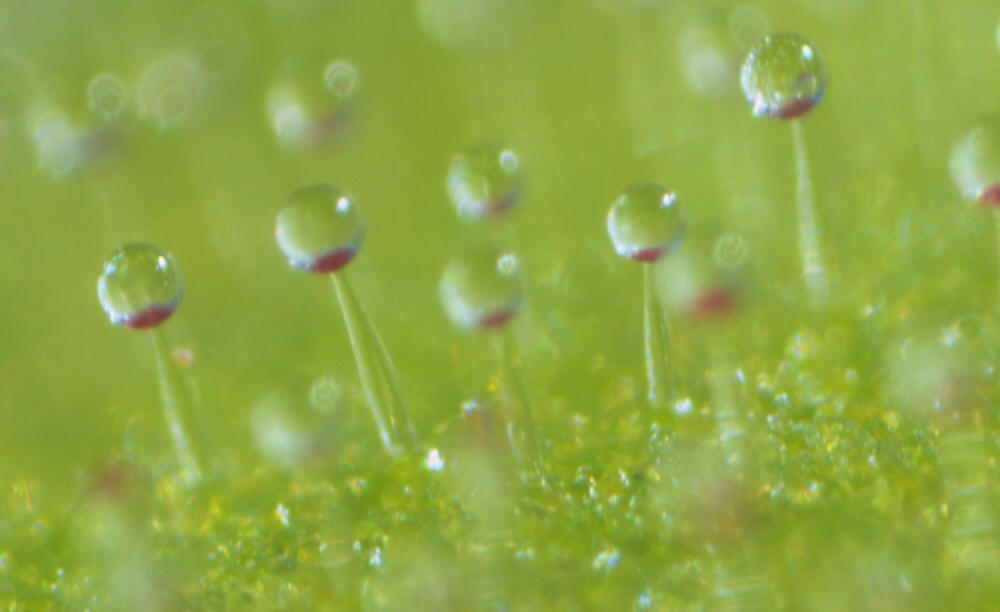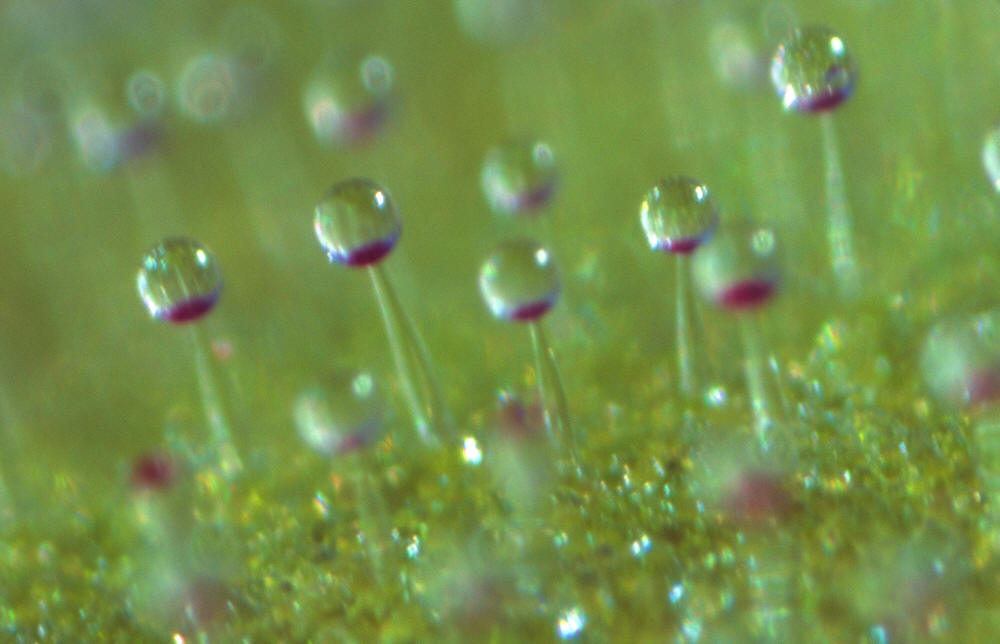 Film. Fujichrome Velvia. Kodak. Kodachrome. Nikon D2X. Nikon D200. Nikon D70s. Nikon D50. Canon EOS-D1s Mark II. Canon EOS-D1 Mark II N. Canon EOS 5D. Canon EOS 20D. Canon EOS Rebel X. Nikon Lenses. AF DX Fisheye Nikkor ED 10.5mm F2.8G. AF-S DX Zoom Nikkor ED 12-24mm F4G. AF-S DX Zoom Nikkor ED 17-55mm F2.8G. AF-S DX Zoom Nikkor ED 18-70 F3.5-4.5G. AF-S VR Zoom Nikkor ED 70-200mm F2.8G. AF Zoom Nikkor ED 70-300 F4-5.6D. AF Nikkor ED 14mm F2,8D. AF Fisheye Nikkor 16mm F2.8D. PC Micro Nikkor 85mm F2.8D. Tamron 90mm F2.8. Fuji FinePix S3 Pro Digital SLR camera. Olympus E-300.