2008-October-28
Corkscrew Plant
Genlisea
Photo: Genlisea
My Genlisea flowered for the first time, so here it is...... This is a hybrid.
The flower stem has reached 20 cm high. The flower is 8 mm wide.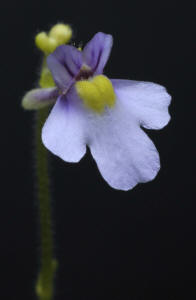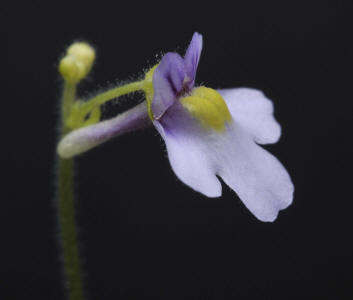 Photo: Genlisea
A zygomorphic flower has two lips: upper and lower. The lower lip is much larger and is 3-lobed. The upper lip is 2-lobed.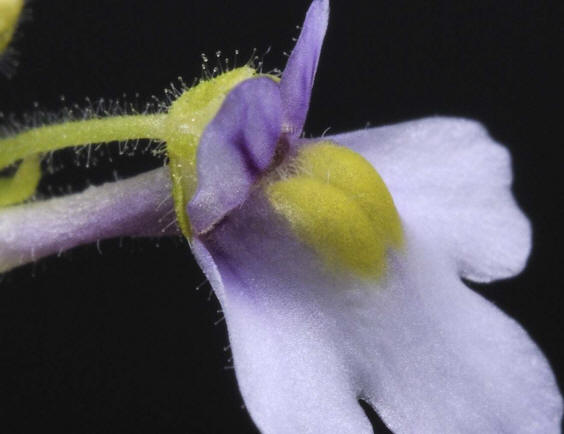 A flower is supported by a slender pedicel branching out of the tall peduncle (main flower stem).
Photo: Genlisea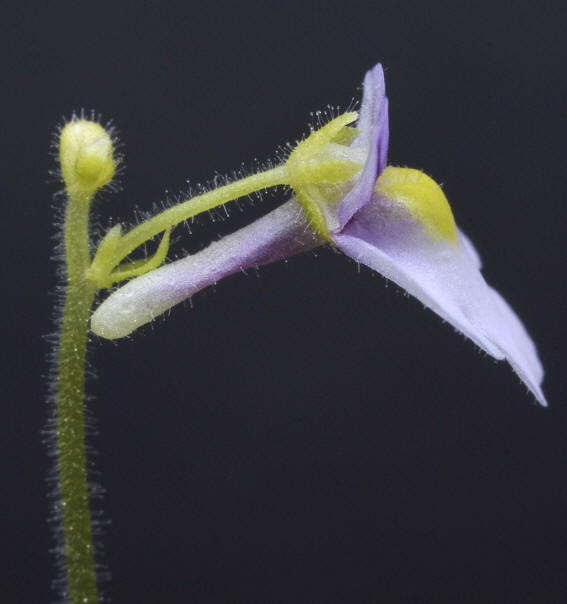 A long spur extends on the back. The flower length including the spur is about 9 mm.
Photo: Genlisea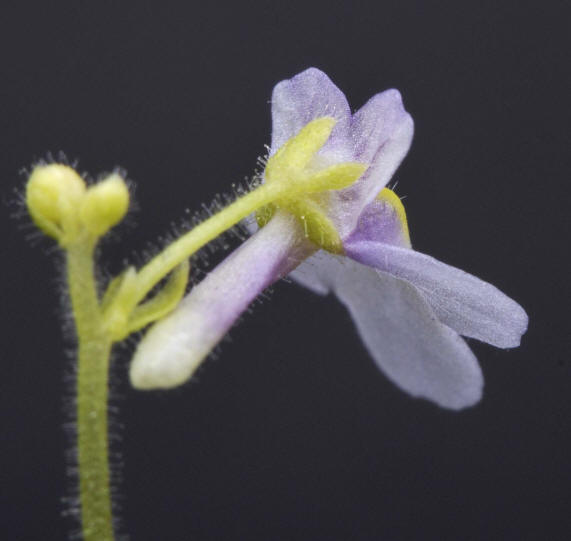 Flowers of Genlisea are very similar to those of Utricularia, both of which belong to the family Lentibulariaceae.
Note a 5-lobed calyx of Genlisea. (A Utricularia calyx is 2-lobed.)
Photo: Genlisea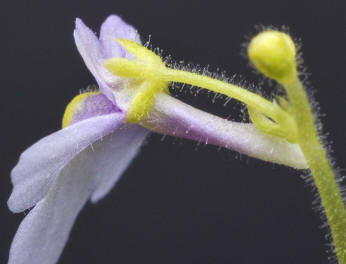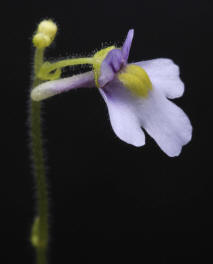 Photo: Genlisea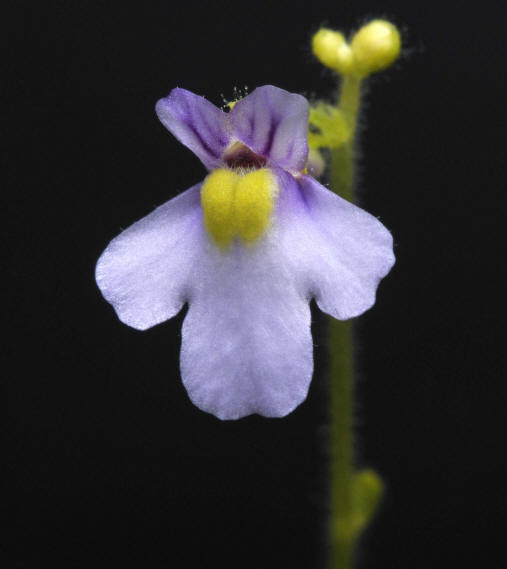 A pollinator enters the flower through the gap between the upper and lower lips.
Photo: Genlisea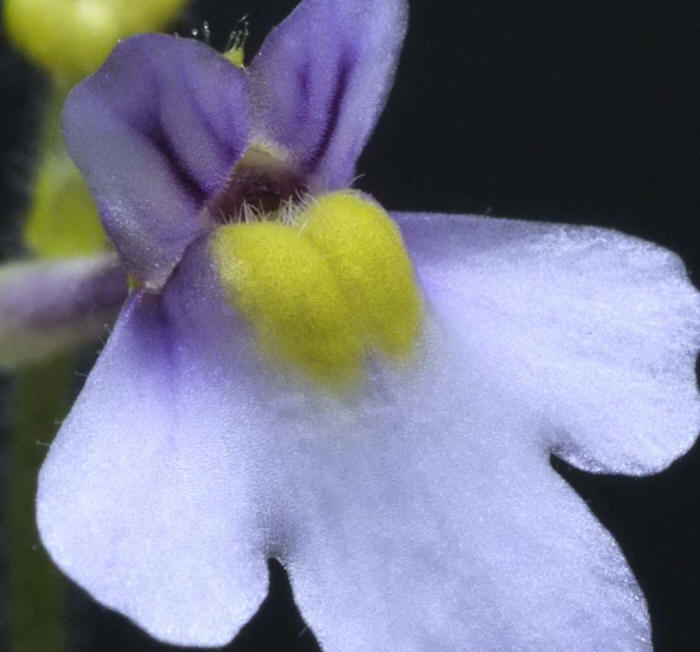 Photo: Genlisea

Photo data: Nikon D300 with AF-S Micro Nikkor 60mm F2.8.
Magnification !:! (shown here with slight cropping). F22 (effective f-aperture). 1/60. On-camera flash (TTL). Compensation +1.0EV.
ISO 200. RAW. Processed by Capture NX.
Carnivorous Plants Photography Web Site:

Copyright © 2001-2018

Makoto

Honda. All Rights Reserved.